AMG Systems release their most compact and cost effective din rail power supplies yet.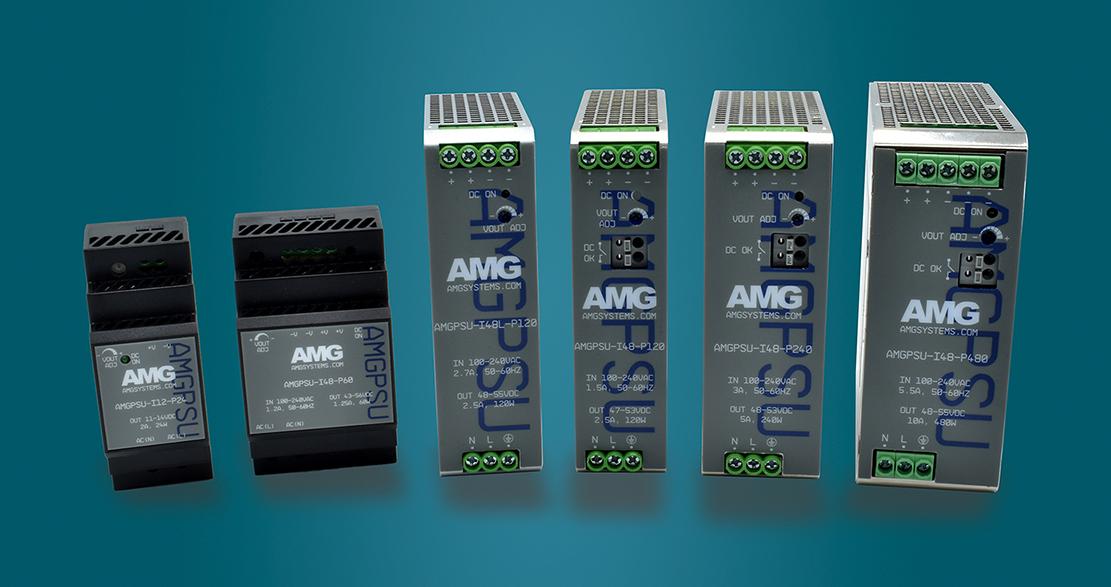 AMG Systems new cost-effective range of compact DIN Rail power supplies; smaller, more efficient and priced to suit most pockets.
The AMG-PSU Series, designed in an ultra-slim, robust DIN rail housing, are the perfect solution for powering AMG standard and PoE Ethernet equipment. With a wide operating temperature range of -40°C to +70°C, providing reliable operation in harsh environments.
A range of models with output powers from 24 to 480 watts are available, ensuring there is a suitable power supply for any requirement. The PSU's offer a high level of stability and immunity to noise for best in class performance.
A wide voltage input range features dual-use inputs for both DC and AC voltages, supporting 85-264VAC or 120-373VDC, ensuring the broadest possible site support.
Take a look at the size comparison diagram below, and you'll see that the best feature is definitely the size. Technical Director Tom Exley explains,
'The reduced size offers more installation options, and is perfect for space-restricted installations such as roadside cabinets and columns'.
With tech product upgrades, the price usually rises, but this is not the case with the AMG-PSU series. AMG offer these units with savings of up to 50% against their predecessors and provide a 3-year warranty across the full range.